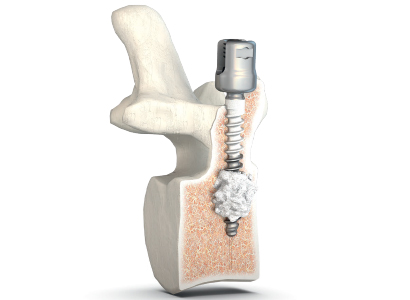 Spine
WSI MX / PX-Titan®
WSI MX / PX-Titan® is a transpedicular system designed for stabilization and chest deformities or defects of the sacrum-lumbar spine. The following are assigned to the system:
• Easy handling of the instruments providing functional and secure deployment;
• Instrumental with multifunction, ergonomic and small in number, without prejudice to the presence of essential instrumental;
• Excellent stabilization of the implant;
• Low profile.
WSI – MX / PX – TITAN EXPERTISE
WSI-MX / PX-Titan expertise can be used in invasive and minimally invasive surgeries because the screws are cannulated. Main advantages:
• Cannulated screw and sterile;
• Option invasive or minimally invasive surgery;
• Less blood loss;
• Preservation of muscles and vessels;
• Reduced scarring.
WSI – MX / PX – TITAN EXPERTISE MISS
WSI – MX / PX – Titan Expertise Miss are instrumental for use with the implants WSI- MX / PX – Titan Expertise for minimally invasive surgery. They are designed to facilitate use and assist the surgeon in this procedure.
WSI MX / PX-Titan Expertise Integration
Stable fixation in poor bone stock
Augmented implantation (optional)
• Bonit Coated;
• Fenestrated;
• Distal seal available;
• Identical implants of open and minimally invasive procedures.
Interbody SPACER
Interbody Spacer can be used in 3 different techniques with two different types of material in one set instruments.
Titanium (TiAl6V4)
• High biocompatibility;
• High mechanical stability;
• Excellent osseointegration;
• Excellent long-term results;
• Excellent radiographic image.
PEEK-Optima® LT (Poly-Ether ether ketone)
• Ideal substitute for the titanium with respect to chemical compatibility and weight;
• High strength and dimensional stability;
• The position of the implant is clearly visible due to integrated titanium markers, so that the implant position can be checked safely.